Home Inspection Before Selling Your Home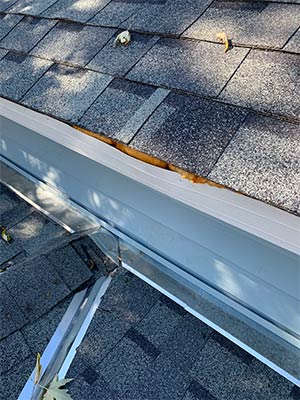 Putting your home on the market can be an extremely stressful experience. You have to make sure it's show worthy and you have to work with a realtor to choose a competitive asking price to ensure it sells quickly. One thing that might not currently be on your radar is a sellers home inspection. At Inspect It First of Andover, we work with a large number of realtors who all recommend a sellers home inspection before a property even hits the market. There are countless advantages to this approach, a few of which we'll outline below.
Advantages of a Seller's Home Inspection
Below are just a few of the key advantages of investing in a sellers home inspection for your property:
Make Your Property More Attractive – When a seller chooses to have their home pre-inspected, they can obviously choose to keep the inspection report private or disclose it to perspective buyers. The advantage of disclosing the report to potential buyers is that it gives buyers peace of mind when it comes to writing up an offer. While the buyers may choose to hire a home inspector, having a home inspection report in hand can go a long way to easing any concerns that a potential buyer may have.
Ease Negotiation Stress – Much of the negotiations revolving around a home purchase have to do with items found on an inspection report. By giving potential buyers access to a home inspection, you're fully disclosing any issues that may have arisen during the inspection so they can then come up with a fair offer price for your home. They then can't say after the fact that they need to significantly reduce their offer because of items unearthed in a home inspection. Since the home inspection has already been completed, the negotiation process should go much more smoothly.
Make Repairs Before Listing the Home – Another big advantage of a pre-inspection is that it can allow sellers to make necessary repairs before the property actually hits the market. This way you can take care of any major issues that may prevent buyers from purchasing your home.
More Accurately Price a Home – There's not really a science to pricing real estate. Agents simply use their experience and analyze comps to come up with a fair price. Having a home inspection in hand during this process can help to factor in any issues that were raised and in turn offers sellers and agents a way to more accurately reflect the price of a home that's soon to hit the market.
Sellers Home Inspections Help Buyers, Sellers and Agents
Buying a home is all about having as much information as possible. This is why a sellers home inspection benefits all parties involved. Agents are able to better market a home, sellers can make better decisions based on repairs and pricing of their home and buyers are able to make a more informed decision about a potential new home. At Inspect It First of Andover, we help countless sellers and real estate agents with pre-inspections to ensure their properties are ready to hit the market. With today's hyper competitive real estate market, having your house pre-inspected could be the difference between multiple offers and a home that sits on the market for quite some time.
If you're ready to schedule a sellers home inspection, don't hesitate to reach out to our team today. We work with countless realtors and sellers across Andover and the surrounding areas and would be happy to add you to our list of clients. We can be reached by phone today at (612) 554-0805. We look forward to hearing from you soon.
Serving Homes & Businesses Within A 60 Mile Radius Of Andover, MN
Accreditation, Certification & Licensing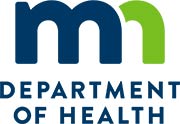 Certified Radon Measurement
License #RMEA-00052
Click Here To View A Sample Home Inspection Report →
Tips On Preparing For A Home Inspection Download →
Check Out Pictures From Some Of Our Inspections →