Home Inspections For Buyers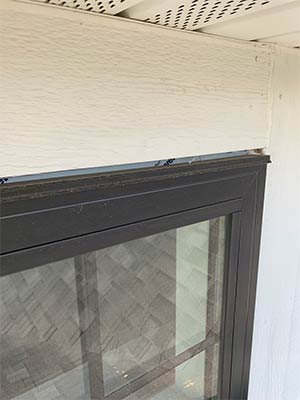 Congratulations on the thought of purchasing a new home! The home buying process can be extremely exciting, but also immensely stressful. One way to reduce your stress regarding the entire experience is by having a home inspection performed prior to closing. At Inspect It First of Andover, we've helped countless home buyers with our inspection services. We're extremely passionate about helping our clients better understand the condition of a home they're thinking about buying. We always want our clients to have all of the information regarding a new home, both good and bad prior to closing.
What To Expect During A Home Inspection
At Inspect It First of Andover, we always encourage you to attend the entire home inspection. This gives you a sense of the type of issues that are found and can allow the home inspector to show you first hand any potential problems that are found during inspection. While the home inspector will take pictures and document any issues that are found, seeing problems first hand can go a long way towards helping you fully understand the severity of these issues.
Our home inspectors are all members of the American Society of Home Inspectors (ASHI). Because of this we abide by the ASHI Standards of Practice and ASHI Code of Ethics which outlines the minimum requirements for any type of home inspection. These requirements are listed in general detail below, but feel free to reach out to The Inspect It First of Andover team to learn more about any of the specifics of a home inspection.
Structural – Your home's foundation, grading, basements, walkways, floor and ceiling structures will all be inspected.
Roof – Roofing systems, drainage systems including gutters, flashing, skylights, chimneys and other roof penetrations will be examined.
Electrical – Panels, branch circuits, fixtures, smoke and carbon monoxide detectors will all be checked. GFCI outlets will also be checked as well.
Plumbing – Fixtures and faucets, drains, waste and vent systems, water heater, flues, vents and chimneys along with any sump pumps or fuel storage tanks will be checked.
Heating, Ventilation and Air Conditioning Systems – All heating and cooling equipment will be checked including vents, ductwork and flues.
Appliances – Common appliances that are checked for proper functionality include:

Dishwasher
Range Hood
Garbage Disposal
Range or Oven
Bathroom Exhaust Fans
Microwave
Garage Door Opener
Other Built-in Appliances
As you can see, a home inspection is quite comprehensive and can provide you with valuable information that can be extremely helpful when it comes to negotiating the purchase price of your new home. Check out our sample inspection report in the sidebar for an example.
Avoid Costly Repairs With a Home Inspection
When you purchase a home inspection, you're paying for an impartial third party to gauge the condition of your new home. This information is incredibly valuable to give you an idea of the age of appliances, HVAC equipment, foundation, roofing, siding and other elements of your home. Knowing the condition of these items can help you to not only negotiate a fair purchase price, but it can also give you an idea of what you need to budget for in terms of home repairs that may be able to wait for some period of time. Having this information in hand can be extremely valuable as you prioritize repairs that need to happen right away as well as those that may be necessary, but can wait.
Schedule a Home Inspection Today!
If you're beginning to look at homes to purchase in Minnesota, feel free to reach out to Inspect It First of Andover. We'll always do our best to meet your scheduling needs for a home inspection. Give us a call today at (612) 554-0805 to learn more about the importance of a home inspection.
Serving Homes & Businesses Within A 60 Mile Radius Of Andover, MN
Accreditation, Certification & Licensing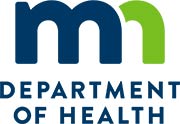 Certified Radon Measurement
License #RMEA-00052
Click Here To View A Sample Home Inspection Report →
Tips On Preparing For A Home Inspection Download →
Check Out Pictures From Some Of Our Inspections →