Frequently Asked Questions About Home Inspections
At Inspect If First of Andover, we think one of our primary roles is to educate our clients about the importance of home inspections. This is why we've put together this comprehensive FAQ to help you understand the importance of home inspections.
What does a Home Inspection Entail?
A home inspection is a visual examination of the physical structure of a house. Home inspections are meant to spot certain defects within a home, which could include issues with the roof, foundation or any other major components of a home. These inspections typically take between 2-3 hours where a home inspector will look at each major system within your home including: electrical, plumbing, roof, heating and cooling and your septic system if applicable.
Do I Need to Have a Home Inspection?
There are a whole host of reasons why you need to have a home inspection prior to purchasing a house, the most important being to spot unexpected expenses that you may not be able to see with an untrained eye. Once a home inspection is completed, you may be able to negotiate with the seller to reduce the purchase price of a home to help cover some of these repairs.
If you're a seller, we also offer pre-listing inspections which allows you to spot any issues that could hurt you once a property is placed on the market. Once you have a pre-listing inspection, you can choose to have the repairs done by contractors you choose, or disclose the repairs to potential buyers so they can better understand a fair price for your home.
Should I Attend the Home Inspection?
While it's not required, at Inspect It First of Andover, we always encourage our clients to attend the entire home inspection. You can ask questions about various aspects of the house and you can listen and learn about any issues that may be spotted. While you'll receive detailed information in the home inspection report, sometimes it's a good idea to see these issues with your own eyes to determine whether a problem should be addressed immediately or can be repaired at a later date.
Can I Inspect My Home On My Own?
Technically, yes, but home inspectors have ample training and certifications to ensure they're able to provide you with the highest quality inspection possible. Inspectors are well versed in home construction, home safety, maintenance as well as local building codes.
Should I Have Radon Level Testing?
We encourage all of our clients to have radon level testing in conjunction with a home inspection. Radon is the second leading cause of lung cancer with more than 20,000 lung cancer deaths each year being attributed to this harmful gas. The Minnesota Department of Health has been quoted as saying that 2 out of 5 homes in the state likely have radon. If your home hasn't ever been tested for radon, you should schedule a radon level test as soon as possible. At Inspect It First of Andover, we offer this as an add on for our home inspections, but we also offer it as a standalone service as well. Please reach out to our office today for more information.
How Much Do You Charge for a Home Inspection?
It's difficult to provide an accurate cost for a home inspection without knowing more about your home. Our fees typically vary depending on the size of your home. For an accurate home inspection cost feel free to give us a call to talk with one of our experienced home inspectors.
When Are You Available to Perform a Home Inspection?
Our schedule varies from week to week, but we always do our best to schedule home inspections as quickly as possible. Give us a call to learn more about our current availability.
Ready to Schedule a Home Inspection with Inspect It First of Andover?
If you're ready to schedule a home inspection or radon level testing for your current home, or a home you're interested in purchasing, don't hesitate to reach out to the Inspect It First of Andover team today by phone at (612) 554-0805.
Serving Homes & Businesses Within A 60 Mile Radius Of Andover, MN
Accreditation, Certification & Licensing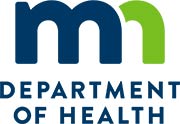 Certified Radon Measurement
License #RMEA-00052
Click Here To View A Sample Home Inspection Report →
Tips On Preparing For A Home Inspection Download →
Check Out Pictures From Some Of Our Inspections →