About Inspect It of Andover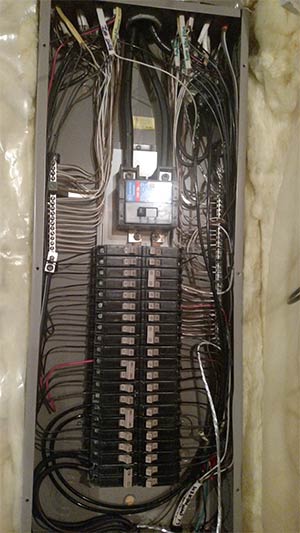 At Inspect It First of Andover, we provide a wide variety of home inspection services to homeowners and real estate agents throughout the area. We've been providing home inspection services for many years and are committed to providing the highest level of service to each one of our clients.
It's Our Job to Be as Unbiased as Possible
The main objective of hiring a home inspector is to have an objective third party who can provide details about a property. We take this responsibility extremely serious which is why we focus on providing unbiased reports that let you decide whether to buy a home or not. We'll never steer a client in a certain direction. Instead we simply present the facts and let our clients make their own informed decision about whether to purchase a property or not.
Industry Associations and Certifications
Our team holds a number of key certifications and is affiliated with a variety of different associations that show our commitment to the industry. Some of these affiliations and certifications include:
ASHI Member
Certified by the Minnesota Department of Health
SIPI Certified
Radon Certified
Better Business Bureau Member
Strong Referrals Continue to Help Us Grow Our Business
While our industry can be quite competitive, we're convinced that our commitment to our clients has allowed us to grow our business significantly over the past several years. This can be seen in our large number of referrals as well as our strong presence on many of the top online sites including Home Advisor, Angie's List, Service Master, Amazon Service and many other social media networks. We're always extremely thankful for our wonderful clients and always strive to provide them with the best possible service each time we come out to a home to perform an inspection.
Fast Turnaround Time for Home Inspection Reports
Whether you're a seller looking for a pre-listing inspection or a buyer looking for a pre-purchase inspection, you want the inspection report to be thorough, but you also want access to it as soon as possible. Many times these reports are delayed which makes the negotiation of a new home extremely stressful. At Inspect It First of Andover, we strive to provide a fast turnaround time while never sacrificing the quality of our work.
Experience is Paramount When It Comes to Home Inspections
When you're hiring a home inspector, you want to work with a professional who is well versed in all of the pertinent building codes and who has performed countless inspections throughout the area. Our team has decades of experience in the home inspection industry and brings that experience to each inspection that we perform. We think of each inspection as if it were being done on our own home, which allows us to provide the highest level of service possible to our wonderful clients.
We Stand Behind Our Work
When you hire Inspect It First of Andover, know what we will always stand behind our work. We've been providing home inspections to real estate agents, homeowners, both buyers and sellers for many years and we'll always do everything we can to ensure each client is 100% satisfied.
Looking for an Experienced Home Inspector in Andover?
If you're looking for a highly experienced home inspection company in the Andover area, look no farther than our team here at Inspect It First of Andover. We'll be happy to provide you with a home inspection regardless of the size of your home or commercial property. Keep in mind, we also offer radon level testing which is extremely important in our area where 2 in 5 homes likely have high levels of radon.