New Construction Inspections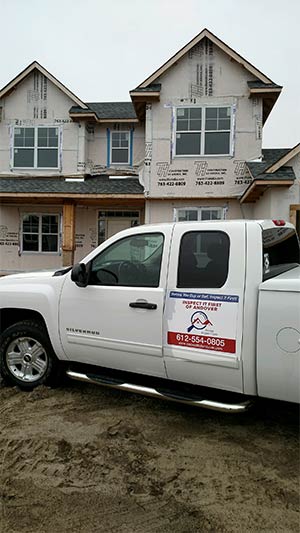 If you've recently started the process of purchasing a new construction home, congratulations! Buying a new home is an exciting time, especially if the home you're purchasing has never been lived in before! New construction allows you to put your own individual stamp on your new home, which can be both rewarding and sometimes stressful! At Inspect It First of Andover, one thing we always tell our new construction clients is that hiring a home inspector isn't just for older homes, in fact getting a new construction inspection is just as important as having any home inspected prior to closing.
Is an Inspection So Important? It's New…
There are a whole host of reason why a new construction inspection is so important, a few of which we'll delve into more detail below:
Fix Problems Before it's Too Late – If you time your new construction inspection right, you can ensure the builder fixes any issues that are found during the inspection. Depending on the timing of the inspection you could attempt to delay closing until the issues are resolved. Even if you've already closed on the home, remember that in Minnesota, a builder is required to provide a 1 year warranty on any newly constructed home. This means that it's best to have a home inspection in hand as soon as possible to ensure you get any issues handled before the warranty on your new home expires.
Builders are in the Business of Building Homes Fast – Let's face it, most tract builders are looking to build and close homes as fast as possible. While this may not be the case for all builders, it most definitely is for some. A home inspection can be that piece of paper that helps you to get any issues resolved before you move into your new home. Just because you're purchasing a newly constructed home doesn't mean that it's without issues. A home inspector can be that impartial third party who can help you understand what problems may have arisen during construction and what problems may arise in the future due to poor workmanship.
New Homes May Not Be Built to Code – Sure, county building inspectors have signed off on your home so it must be built to code, right? Well, not so fast! County building inspectors work for a municipality and make sure that new construction meets minimum building code. While this is the case, sometimes county inspectors may simply miss an issue that could cause you major issues down the road. This is why it's so important to have a new construction inspection done to ensure your home will be a place where you and your family can relax for many years to come.
Think About Adding a Home Inspection Contingency to Your Sales Contract
While this is not often done, one option you have as a new buyer of a new construction home is to add a home inspection contingency into your sales contract. This way you'll be completely up front with the builder about your intentions and they'll understand that a home inspection will be required prior to closing. This will not only give you peace of mind that your home is constructed as it should, but it will also let the builder know from the beginning of the construction process that you've done your homework and won't settle for lackluster construction practices.
Schedule Your New Home Inspection Today
Don't let a builder discourage you from hiring a home inspector. Remember prior to closing on your new home, you have all the power. Insist that a home inspection be done before you go to closing to protect yourself from potential issues down the road. If you have any questions about new construction inspections, don't hesitate to reach out to the Inspect It First of Andover team today by phone at (612) 554-0805.
Serving Homes & Businesses Within A 60 Mile Radius Of Andover, MN
Accreditation, Certification & Licensing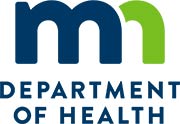 Certified Radon Measurement
License #RMEA-00052
Click Here To View A Sample Home Inspection Report →
Tips On Preparing For A Home Inspection Download →
Check Out Pictures From Some Of Our Inspections →