Home Inspection Services for Real Estate Professionals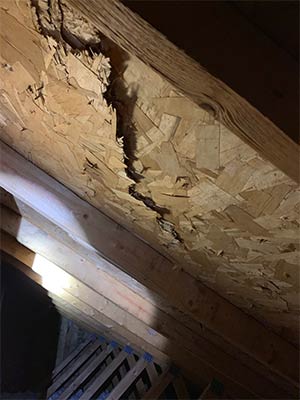 The job of a realtor is never ending. Whether it's showing homes, dealing with contractors, negotiating with buyers and sellers and constantly responding to phone calls and emails, the work of a realtor is truly never done. It takes a special person to be able to handle the stress and fast paced lifestyle of a realtor. Most real estate professionals will tell you that home inspections are one service that helps to make the entire negotiation process go much smoother. At Inspect It First of Andover, we're proud to work with a large number of amazing realtors across Minnesota providing both pre-purchase inspections and pre-listing inspections as well.
Many of our realtors will encourage their buyers to hire our company to perform a pre-purchase inspection before a home hits the market. These home inspections help to spot major issues before a home goes on the market and can give sellers a chance to make these repairs using their own set of contractors. Furthermore if repairs are not made, sellers are able to adjust the asking price accordingly and even disclose the inspection report so buyers can understand why a property may be discounted compared to other comparable homes. Pre-purchase inspections add a layer of transparency to the entire real estate transaction, which can be beneficial for both the buyer and the seller.
Encouraging your clients to have a pre-purchase inspection can go a long way towards easing any stress that a potential buyer may have about a home. Disclosing a pre-purchase inspection can be a great bargaining chip especially in a tight real estate market where supply may be low. Make your client's home stand out by encouraging them to have a pre-purchase inspection done prior to their home hitting the market.
As a realtor you likely represent both buyers and sellers, which puts you on a different side of the aisle, depending on who you are representing. Pre-listing inspections are typically paid for by the buyer and are scheduled before closing, typically during an agreed upon due diligence period. These inspections are often invaluable because they can unearth major problems that may go unnoticed otherwise. Any problems that are found during a pre-listing inspection can be used to negotiate a lower asking price, which is obviously of benefit to the buyer.
While pre-listing inspections typically are paid for by the buyer, they should be thought of as worthwhile investments because they can often spot issues that could be extremely expensive to repair. And if these home inspections are done during a due diligence period, the buyers can choose to ask for a reduced purchase price or simply choose to walk away from the deal. Whatever they decide, having a detailed home inspection report arms buyers with information to make a wise decision that could impact them for many years to come.
At Inspect It First of Andover, we always encourage our clients to have radon level testing done in conjunction with a home inspection. Radon is currently the second leading cause of lung cancer, behind cigarettes, yet very few people ever hear about the dangers of this odorless, tasteless and invisible gas. Feel free to talk with our team at Inspect It First of Andover about the many dangers of radon gas.
Ready to Schedule an Inspection for one of Your Clients?
If you're interested in learning more about any of our home inspection services for real estate professionals, don't hesitate to reach out to us today by phone at (612) 554-0805.
Serving Homes & Businesses Within A 60 Mile Radius Of Andover, MN
Accreditation, Certification & Licensing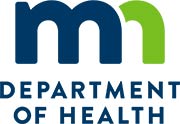 Certified Radon Measurement
License #RMEA-00052
Click Here To View A Sample Home Inspection Report →
Tips On Preparing For A Home Inspection Download →
Check Out Pictures From Some Of Our Inspections →