Property Inspection Services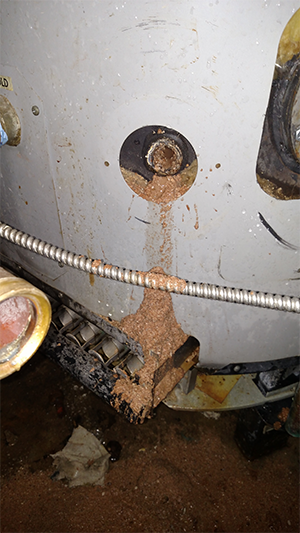 If you're looking to buy or sell a home, an inspection is almost always a necessity. A home inspection gives buyers peace of mind that they're purchasing a home that is in decent shape and it can be also be used proactively by sellers to instill confidence in potential buyers. At Inspect It First of Andover, we offer a wide variety of property inspection services.
Below are the core inspection services offered by the experienced team here at Inspect It First of Andover. Should you have any questions about any of these services, don't hesitate to reach out to our team today.
When most people think of home inspections, they think of a potential buyer hiring a home inspector to come in once an offer has been made on a property. In this instance, the home inspection company is working on behalf of the buyer to unearth any issues that may not be immediately noticeable. This type of home inspection can often unearth potential problems that can either be used as bargaining chips prior to closing, or if the problems are too large, could cause a buyer to look elsewhere for their dream home. Having a home inspection done on any home that you're looking to purchase can help you to spot major issues that could lead to costly repairs down the road.
Many savvy real estate agents are now encouraging their sellers to purchase a sellers home inspection prior to putting their home on the market. This home inspection report is then provided to all to potential buyers from the beginning of any negotiations. This way everyone can be on the same page regarding the condition of the home and what repairs need to be made. While a buyer still may choose to hire a home inspector, having a sellers home inspection can go a long way towards helping potential buyers feel more at ease regarding the purchase of a home. In addition, some potential home buyers will try to use their home inspection report as a way to deeply discount the price that they're looking to pay for your home. By having a sellers home inspection report in hand, you can likely help to cut down on these types of negotiations.
You're purchasing a new home, so it must be 100% perfect, right? Well, not exactly! Large tract builders are notorious for throwing up homes as quickly as possible and cutting corners in the process. A new construction inspection can ensure that your new home is exactly what you've always dreamed of. Keep in mind that all Minnesota builders must provide a 1 year warranty on new construction, so it's best to know what issues may have arose during construction as quickly as possible to ensure you can have these problems rectified prior to the expiration of your new home warranty.
Over the past few years, radon level testing has seen a big uptick in popularity. Radon is a cancer causing gas that's odorless and invisible, which is why testing is so important. In fact, the Surgeon General has gone on record saying that radon is actually the second leading cause of lung cancer in the United States. Whether you're purchasing or selling a home, having a home tested for radon can be a great step to ensure you and your family will not be exposed to the harmful effects of radon.
Whether you're a buyer or seller, hiring a home inspector can ensure the entire closing process goes as smoothly as possible. Feel free to give our team at Inspect It First of Andover a call today to get on our schedule for a home inspection! We can be reached by phone today at (612) 554-0805.
Serving Homes & Businesses Within A 60 Mile Radius Of Andover, MN
Accreditation, Certification & Licensing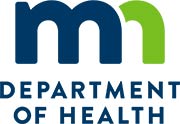 Certified Radon Measurement
License #RMEA-00052
Click Here To View A Sample Home Inspection Report →
Tips On Preparing For A Home Inspection Download →
Check Out Pictures From Some Of Our Inspections →